Angels

Beauty Parlour

Calicut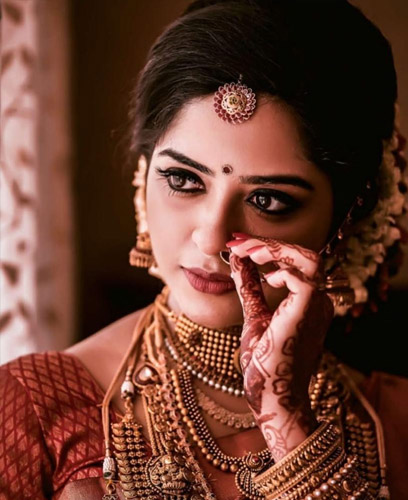 Our Bride Dr Aparna Jayesh
About Us
Beauty is something inherent in everything present in nature. We at Angels help you nourish, rejuvenate and celebrate the beauty in you. Established in 1995, we have been providing hair and beauty services in Calicut through well trained beauticians while making sure sincerity is provided in its apex.
We give utmost importance to simple things like hygiene and quality of products used which is what makes us stand out from the rest.
Apart from providing a wide catalogue of hair and beauty services we specialize in the field of bridal make-up . We also see to it that we update our repertoire in par with the global changes and studies conducted in the field of beauty care, thus providing you with the best haven to relish the beauty in you.